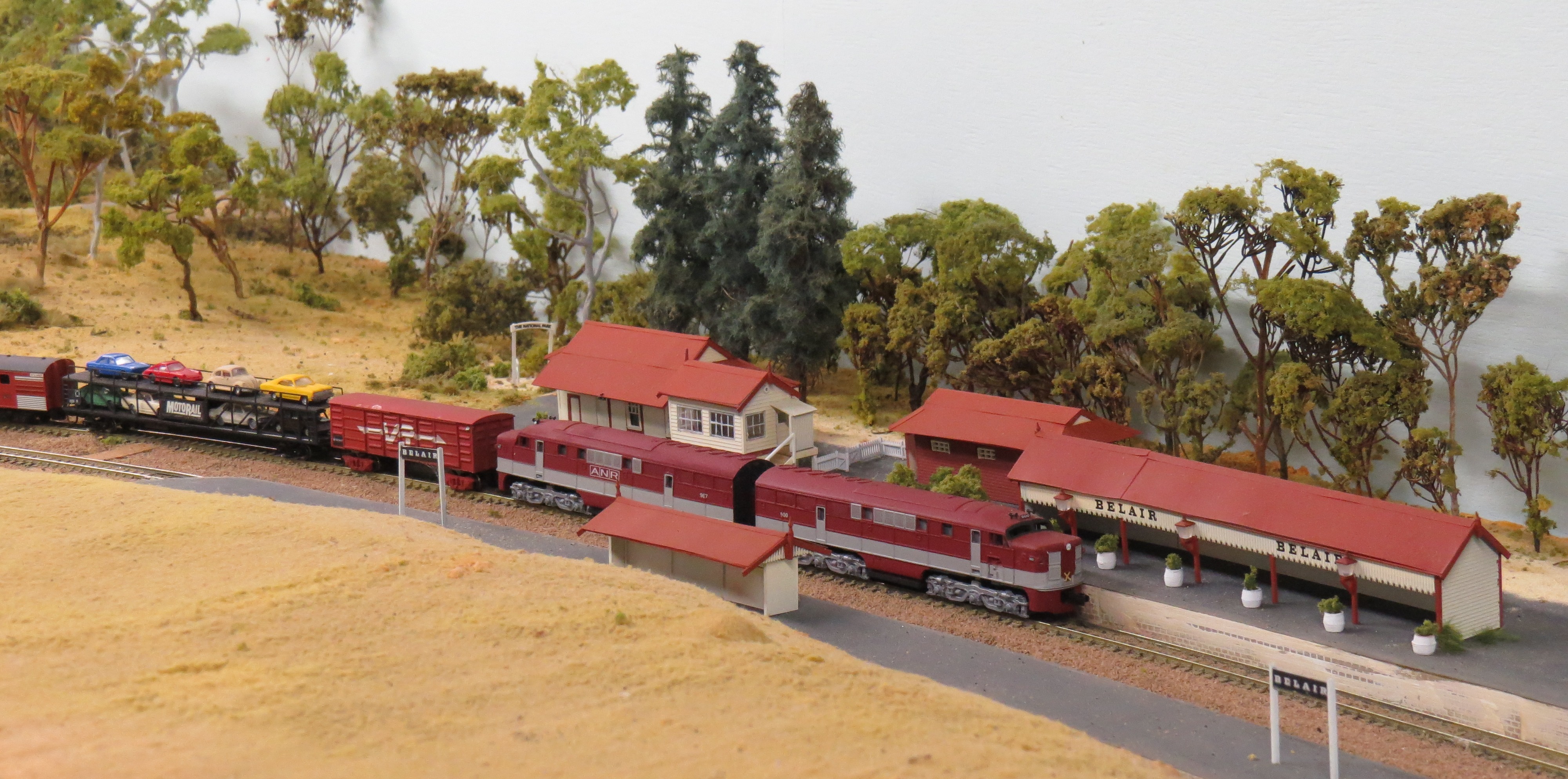 My home layout is based on Belair, the station in the Adelaide Hills where I lived for five years. The layout is called The Belair and Murray Bridge Railway (BAMBRY) because it models the run through the Adelaide hills and on to Murray Bridge and Tailem Bend. Although not originally the intention, the main aim of the layout has become realistic operations of this mainline segment, following as much as possible the SAR and ANR timetables for the appropriate era. The layout attempts to reproduce the line as it existed in the mid-1980s, when I lived there. This allows the through running of VR/V/Line trains, and covers the period of colour scheme transitions from SAR to ANR to AN, and from VR to V/Line, giving plenty of scope for variety.
The layout consists of 3 levels (well, 2½) with open access. The line climbs naturally through the Hills from Adelaide, in the middle, to Belair then Mount Lofty on the top, with the lower level modelling Murray Bridge reached via a helix. A loop around the middle of the helix links to Adelaide for staging.

Panoramic view of the whole layout - operation under the watchful supervision of a grandson.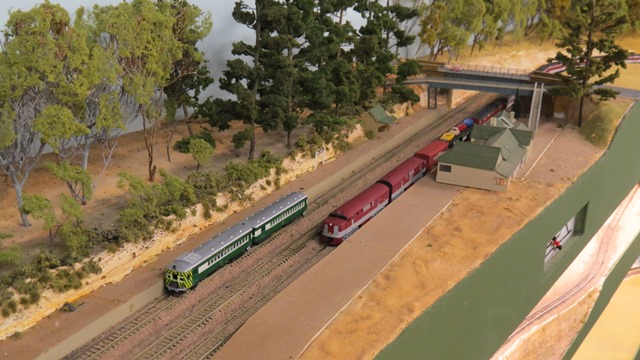 Mt Lofty, at the top of the grade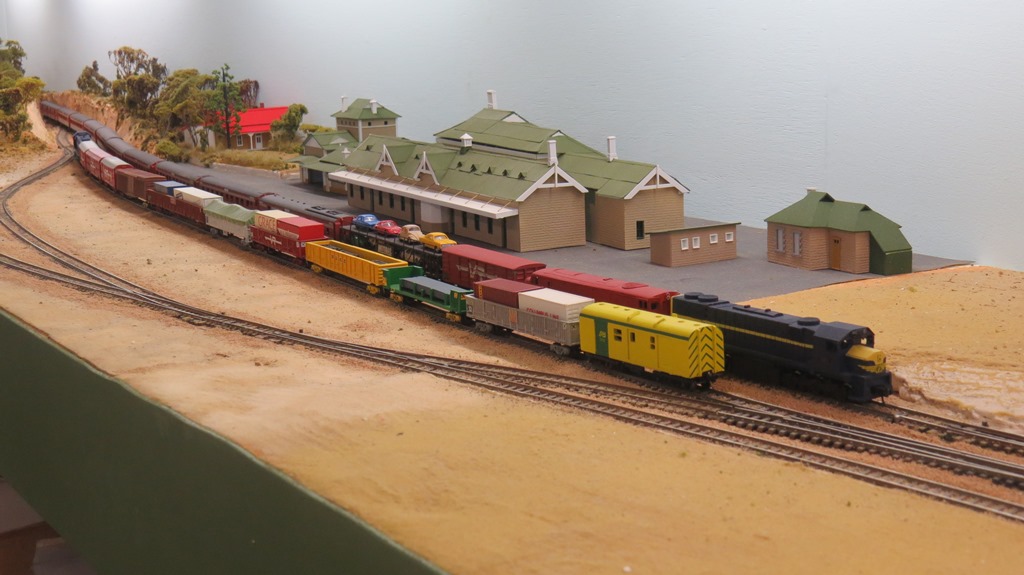 A freight waits at Murray Bridge for the morning stop of The Overland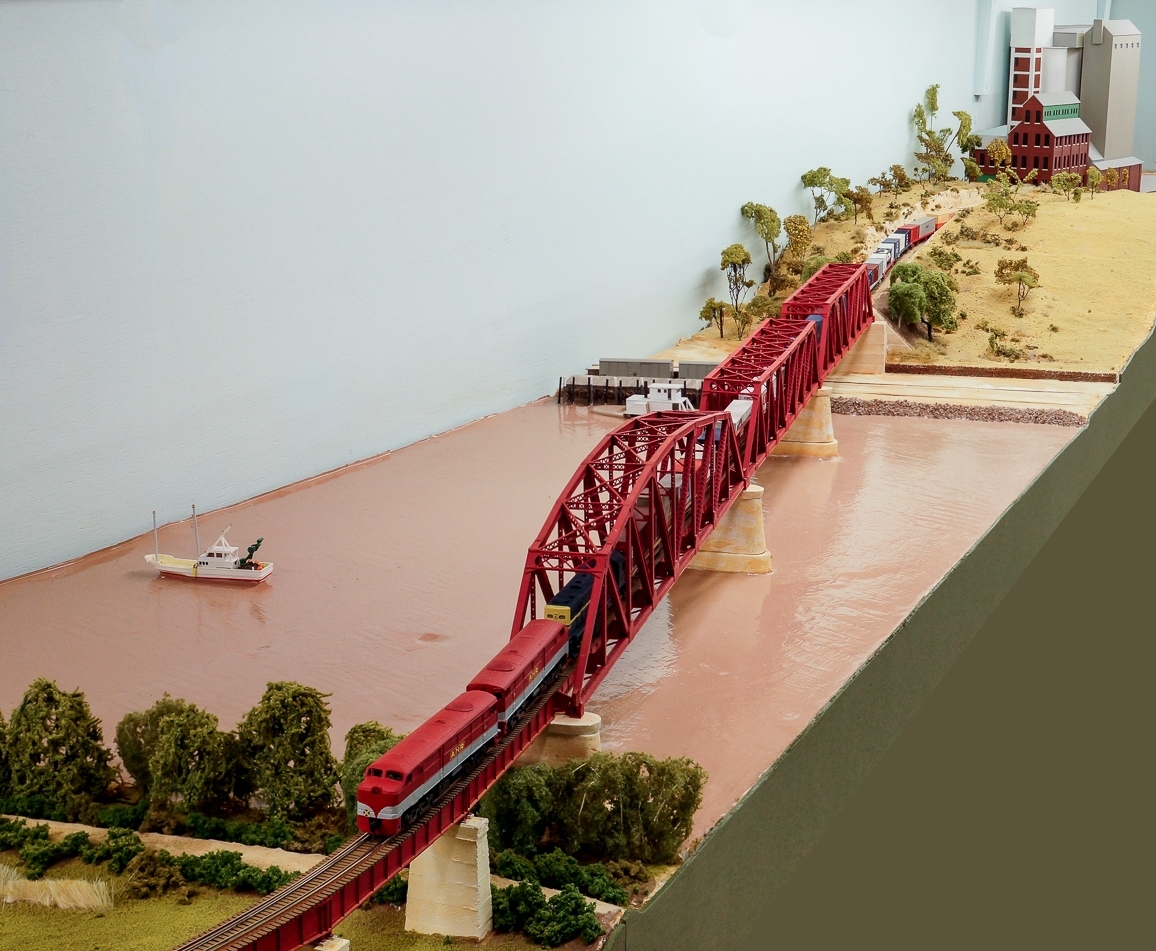 The bridge over the Murray at Murray Bridge

Layout schematic diagram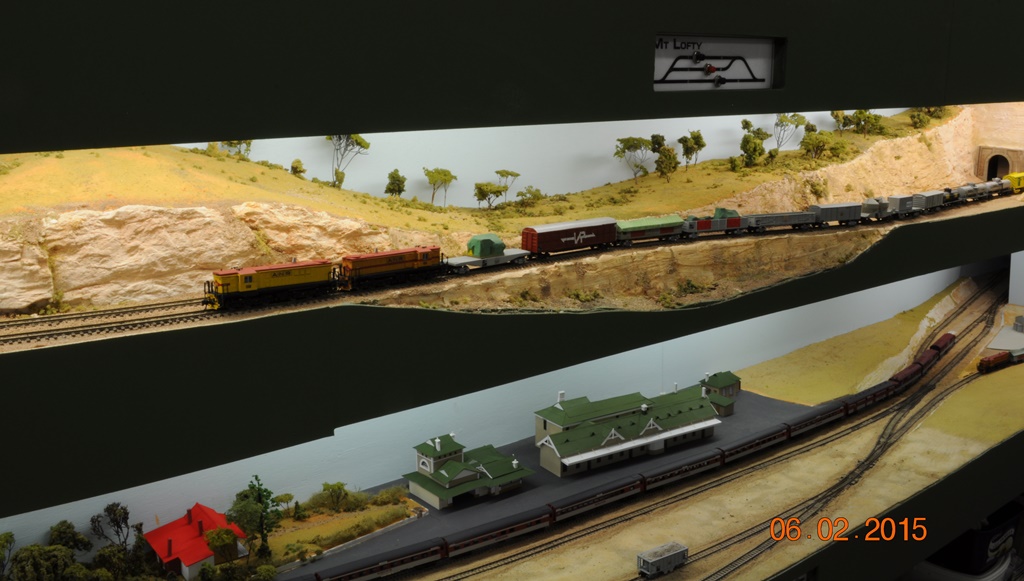 A mixed freight leaves Adelaide for Belair, while The Overland makes its morning stop in Murray Bridge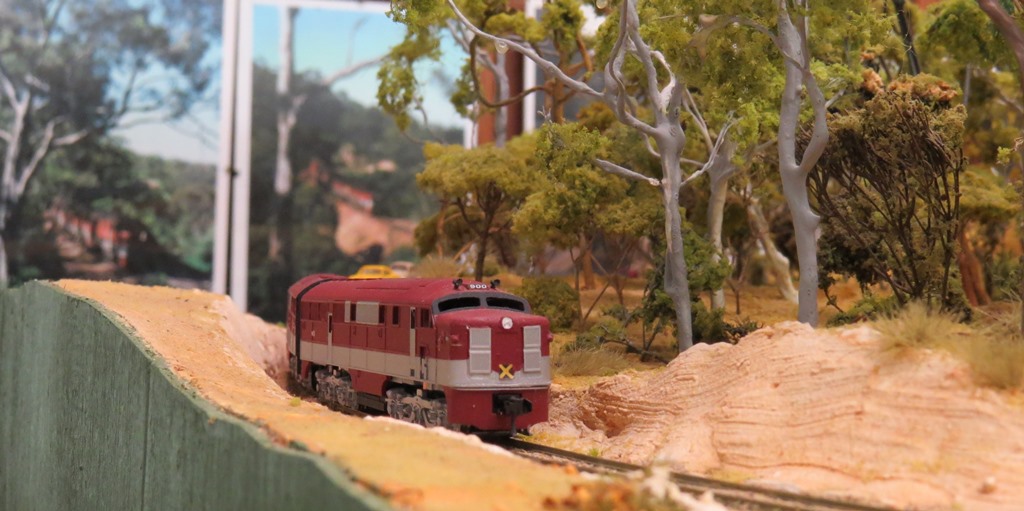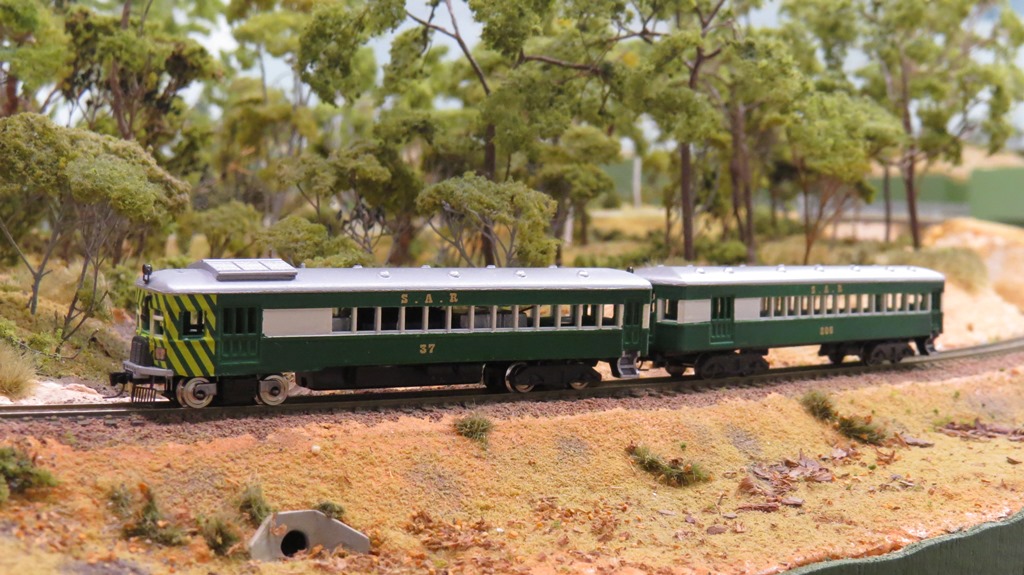 The Overland rounds Foster's Corner near Belair Brill 75 railcar set passes through Belair National Park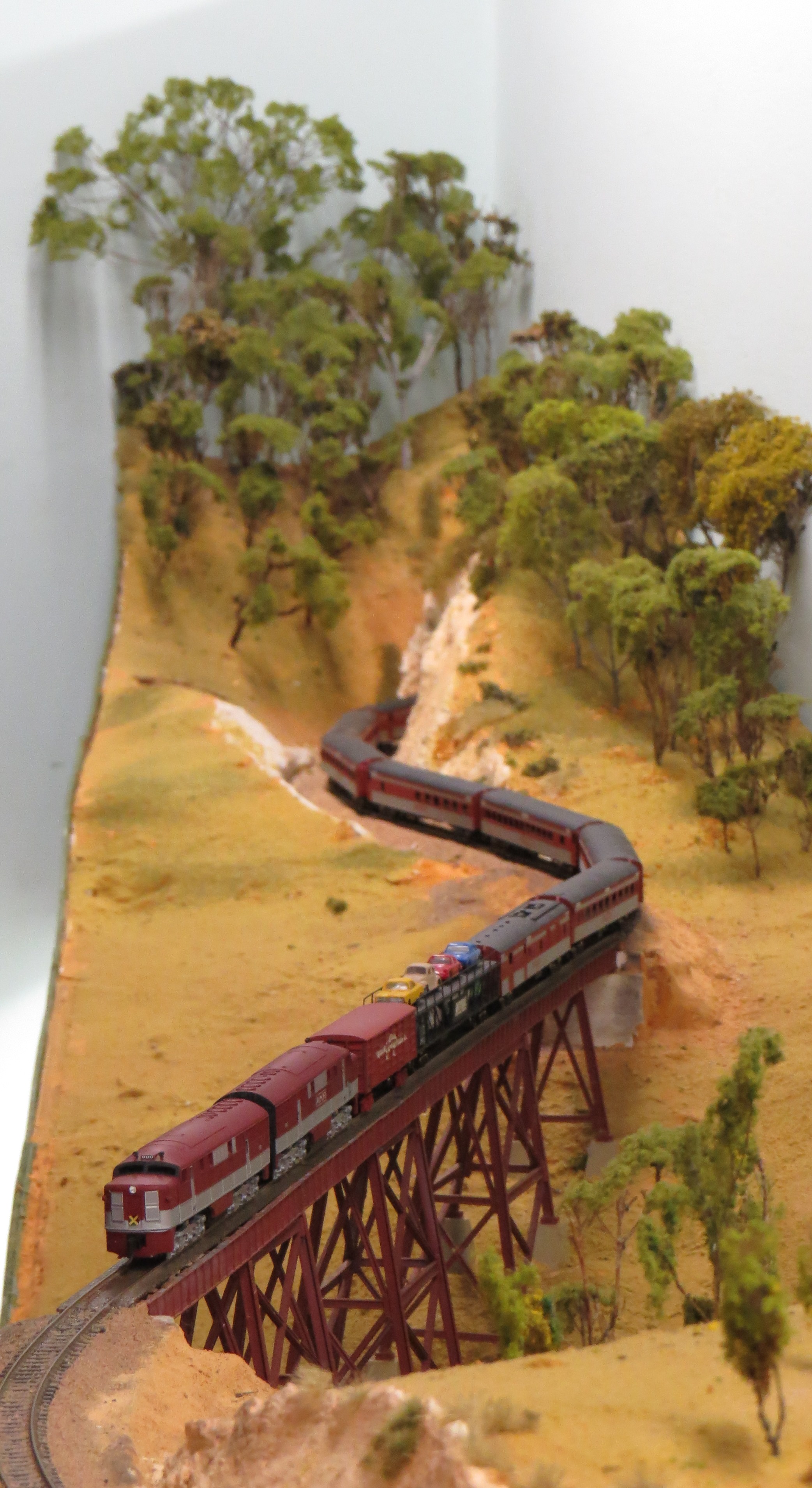 The Overland winds down through the Adelaide Hills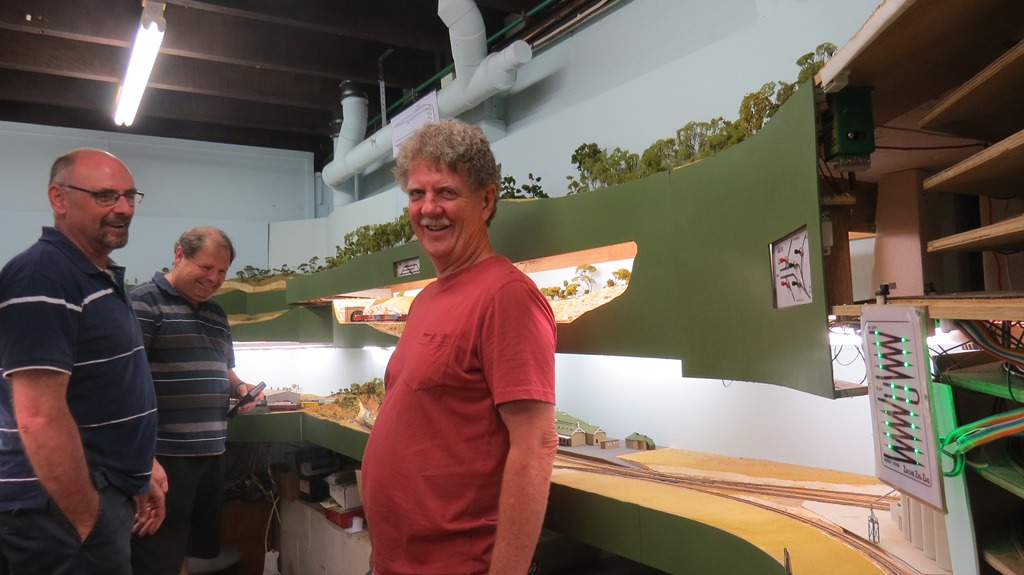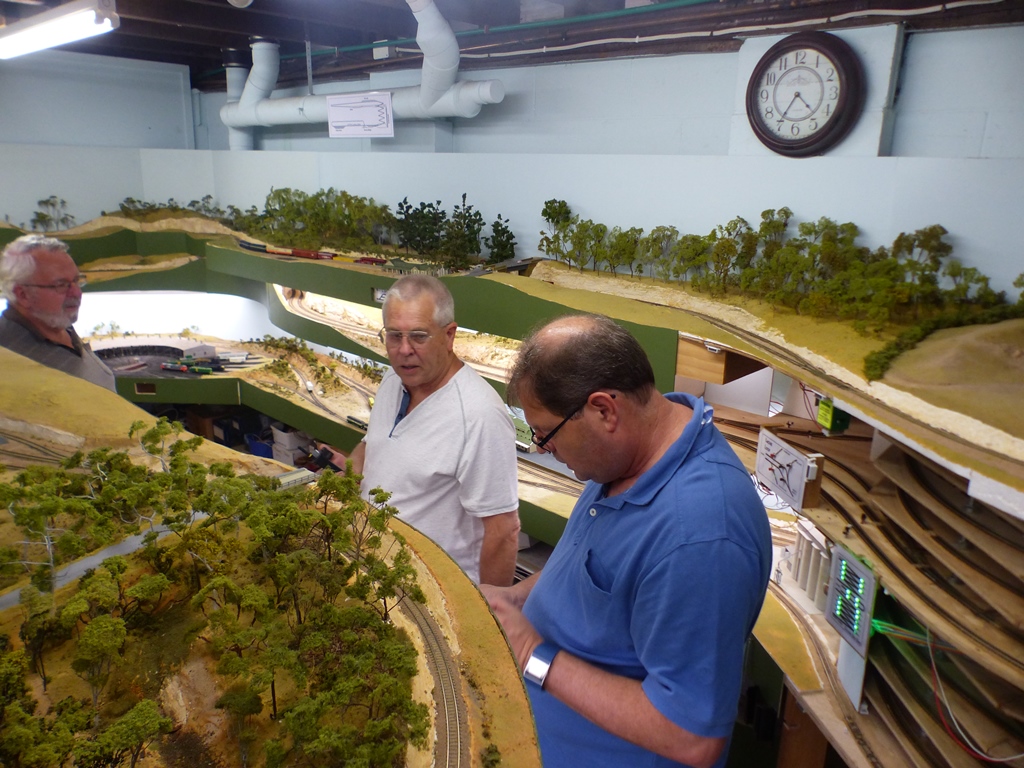 The aim during operations is to run trains to the timetable, but also essentially TO HAVE FUN